The goals of the Chicago/DOE Alliance Center (CDAC) are to enhance our understanding of a broad range of materials in extreme pressure-temperature (P-T) regimes; to integrate and coordinate static compression, dynamic compression, and theoretical studies of materials; and to train the next generation of scientists for work in this field by enriching graduate education and training and by facilitating interactions between NNSA laboratory scientists and academia.
Our Center is funded by the US Department of Energy through the Stewardship Sciences Academic Alliances Program of the National Nuclear Security Administration (NNSA), Office of Defense Programs.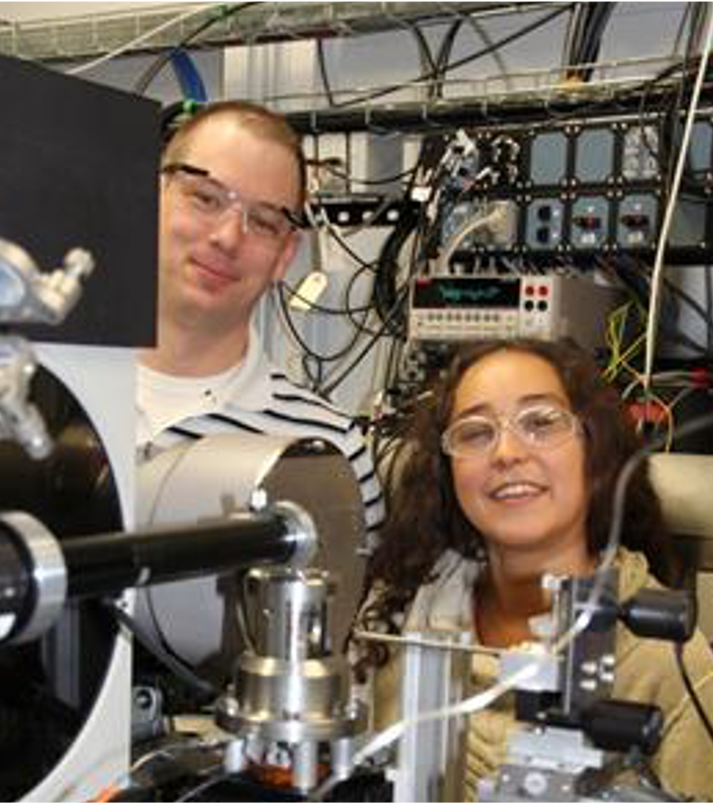 CDAC addresses the following Grand Challenges for materials in extreme environments:
How can we understand, predict and control matter and materials to very high compressions?
What new physics may emergie in 'cold' to 'warm' dense matter?
How can we accurately determine fundamental thermodynamic properties to multimegabar pressures and temperatures of thousands of degrees?
How do defects, grain boundaries, and interfaces respond to high P-T conditions and strain rates?
What techniques can we utilize to better measure time-dependent transformations and bridge strain rate gaps between static, quasi-static and dynamic compression?
Can we better determine strength, plasticity and rheology at ultrahigh P-T conditions?
Can we expand the high-P-T synthetic chemistry frontier to produce new, optimized materials?
CDAC is addressing these overarching questions with in depth student- and postdoc-led projects in the following center-wide Science Thrusts:
Four Cross-Cutting Themes link our the Science Thrusts and enhance the integrated nature of the CDAC scientific program.